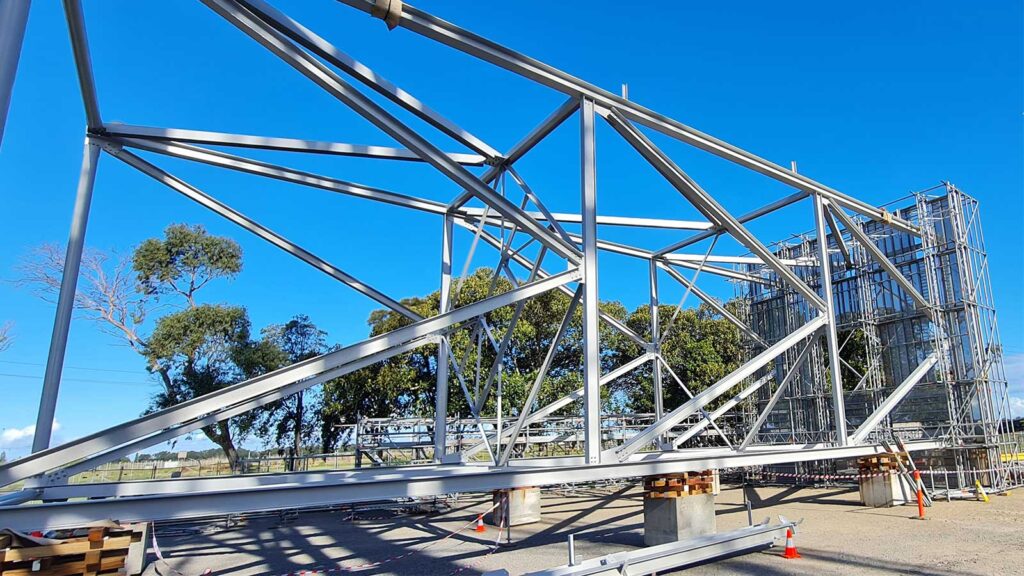 Pre-assembling scaffolding onto large horizontal steel structures that are later crane-handled into a vertical orientation is not the usual way access is provided in the industrial sector. However, Rize Scaffolding achieved exactly that on a recently completed project in Newcastle, NSW.
Impressive crane-lifts
The various challenges involved in this complex project included a birdcage working platform that was constructed using Layher Allround and Aluminium Lattice girders. Decking was locked into place using Layher's lock-against-lift-off components before some impressive crane-lifts were performed to complete the installation.
Access onto the platforms was by way of Aluminium Platform stairs. Once again, these were craned into place, and they included Layher's innovative 2.21m LW standards. These standards allow for completed stair modules to be progressively installed with ease.
Clever design
This project has shown what can be achieved when skilled scaffolders, clever design and the Layher Allround scaffolding system are combined.
Thank you to the Operations Manager of Rize Scaffolding, Evan Walmsley, for the use of these photographs.