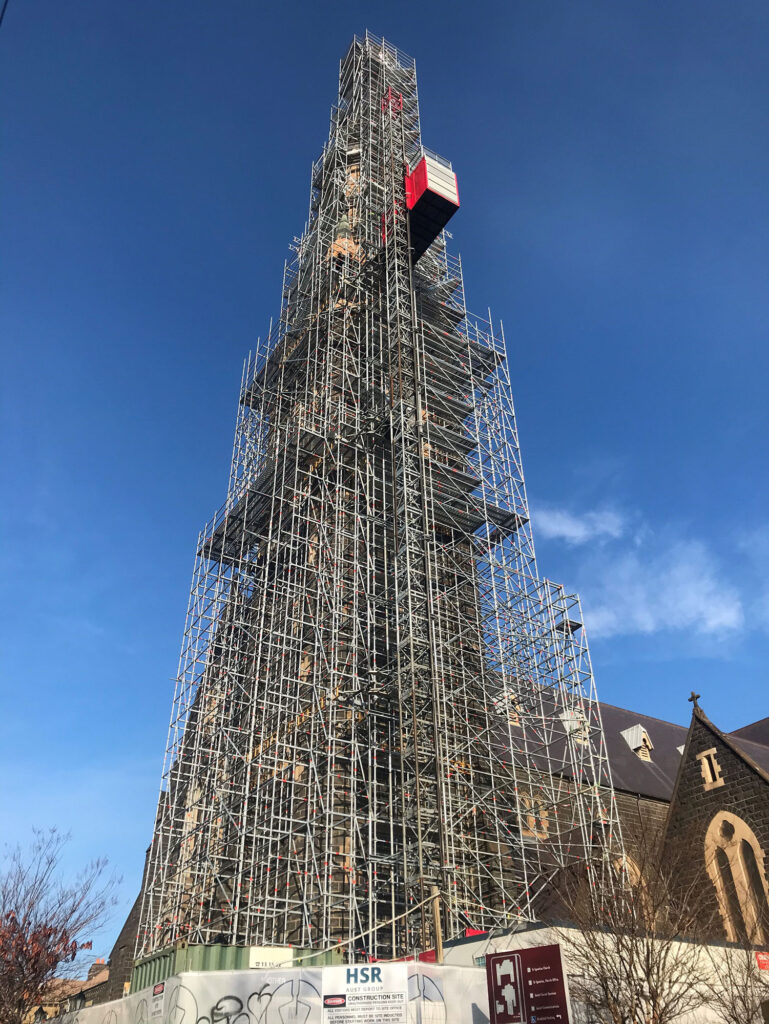 St Ignatius Church Spire
In 1927, the 60 year project to construct St Ignatius Church in Richmond came to a conclusion. This is the first refurbishment work to be conducted on the spire of this fine heritage building, and it was no surprise to see Scaff-Co awarded with the scaffolding contract.
Imaginative scaffolding design
Scaff-Co used their Layher Allround Lightweight (LW) scaffolding system in an imaginative design. Two sides of the structure were built from the ground. However, with limited loads permitted off the existing blue stone walls, the other two sides were largely cantilevered over the roof of the nave.
Secure scaffold during high winds
During the assembly of the scaffold, Melbourne experienced extreme stormy weather with high winds that caused widespread damage. Scaff-Co's scaffolding came through unscathed: all decks remained in position, secured by Layher's highly effective LALOs. (Lock-against-lift-off components).
Thank you to Damien Overy for the use of this photograph.