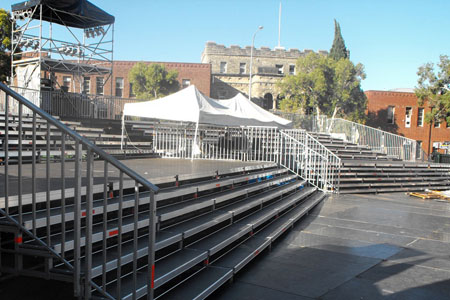 Staging festival gardens
Statewide Staging Systems was showing off its new Layher stage, stand and lighting towers, (dubbed 'The Festival Gardens'), at the 2012 Perth International Arts Festival earlier this year. The festival ran for 22 nights with some of the best Australian and international acts performing on the Main Stage which consisted of Layher Allround and Layher EV 104 stage decks.
Layher was used for its speed due to limited erection time available and also the ability to have both standing and seated viewing to suit each night's unique performances. Statewide have been associated with this Event for several years.
Thank you to Tino Del Giacco from Statewide Staging Systems for use of these photos.