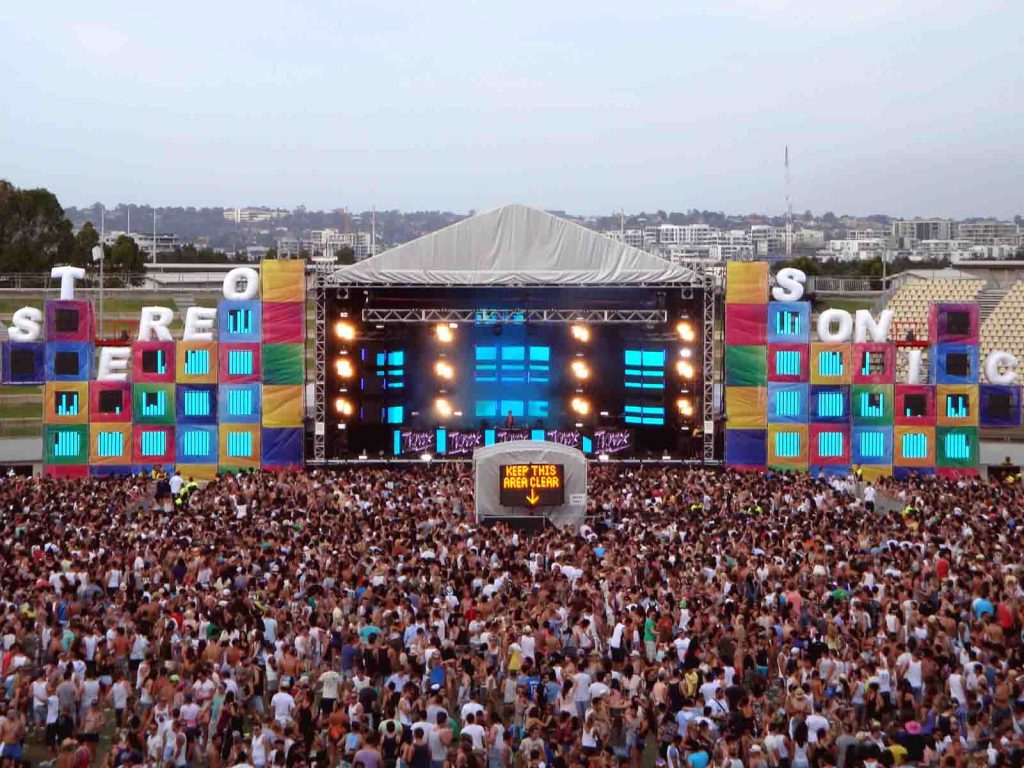 Stereosonic stage Australia
Clifton Productions recently erected this 350 square metre Layher stage for the Stereosonic dance music festival in Sydney, Melbourne and Brisbane.
The Layher EV stage design included cladded PA towers built from Layher's Allround modular system (substructure for the EV stage). The Layher towers ranged in heights up to 12 metres and were supported by buttress bays and counterweight blocks.
Due to the tight lead times and the size of the stage a portion of the event decks and transoms were airfreighted from Germany. The stage was erected over 2 days by a crew of 8 guys who impressed the event manager with the speed, flexibility and safety features of the Layher EV and Allround modular system.
Thank you to Aaron Humber and Warren Maher from Clifton Productions for the use of these photos.