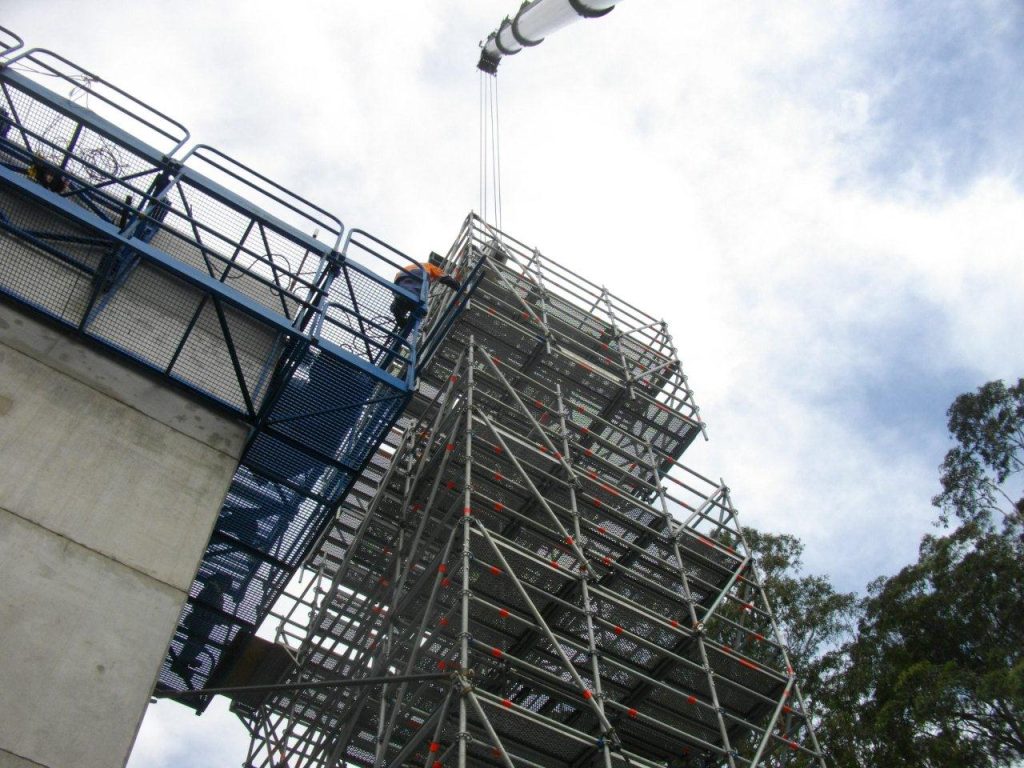 Thiess Hunter Expressway
Working in the tree tops for Hunter Expressway…

Hunter Expressway is 40km of dual carriageway between F3 Freeway to Branxton in the Hunter Valley, NSW. The eastern 13km section is being built by an alliance, comprising Roads and Maritime Services, Thiess, Parsons Brinckerhoff and Hyder Consulting. Alliance partner, Thiess and sub-alliance partner VSL required a stretcher stair solution that could be erected, dismantled and relocated via a crane.
The use of Layher Allround 9 step stringers allowed erection in 2m increments and the scaffold has been designed to be erected in 4 and 8 metre modules. Sam Chaud, project engineer reported "we were able to do a 26m high pier in three and a half days and the scaffold kept up with the pier erection". Todd Gibson leading hand scaffolder said "The scaffold remained square and level during the lifts – it was easy".
Thank you to Sam Chaud and Todd Gibson of Thiess Hunter for use of these photos.