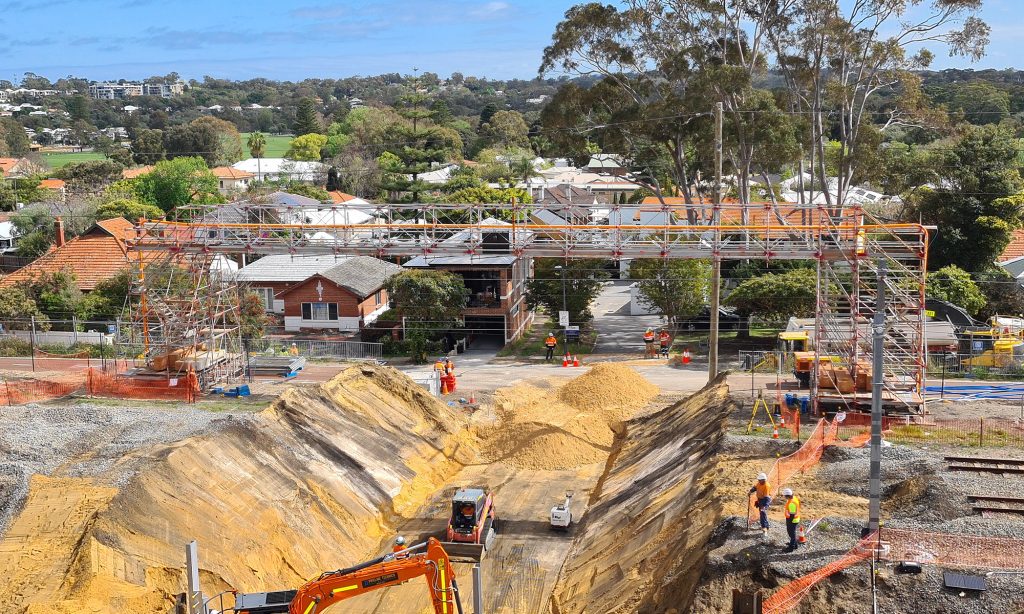 Up and Over at Claremont
To construct a railway underpass required the redirection of a Principal Shared Pathway (PSP) and a bridge to support signalling and communications cables whilst excavations were underway. Caledonia (WA) secured the contract and, using their Layher Allround Scaffolding system, a DDA-compliant cycling/pedestrian ramp was constructed.
To provide the cable bridge, Caledonia worked closely with Layher's technical team to design a bridge span of 27m using the Layher Allround FW system. Once the communication cables were in place, the civil engineering work proceeded to a successful conclusion.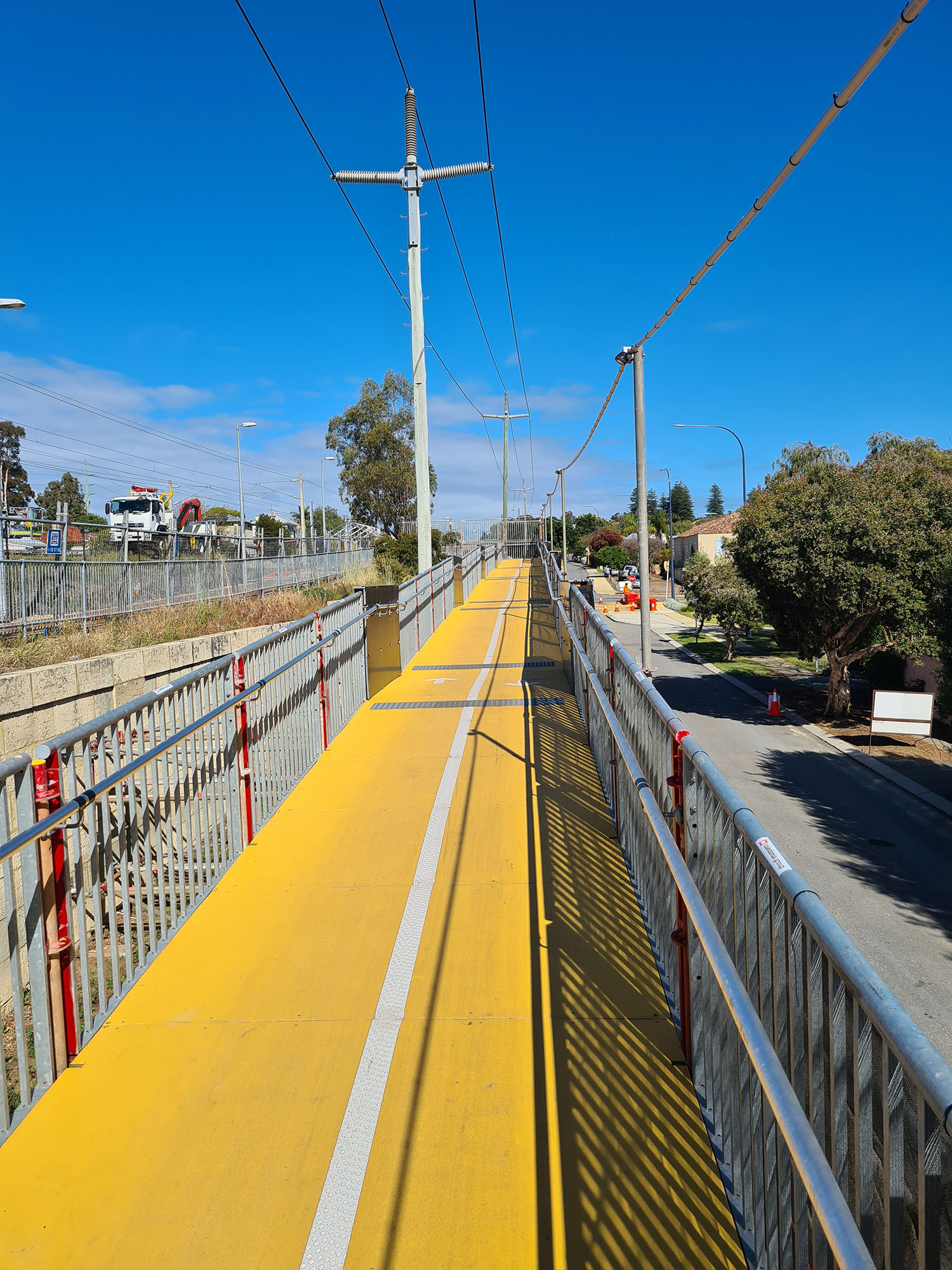 Caledonia's client was delighted to achieve an outcome that was on time, on budget and, above all, safely executed.
Thank you to Caledonia (WA) for the use of these photos.