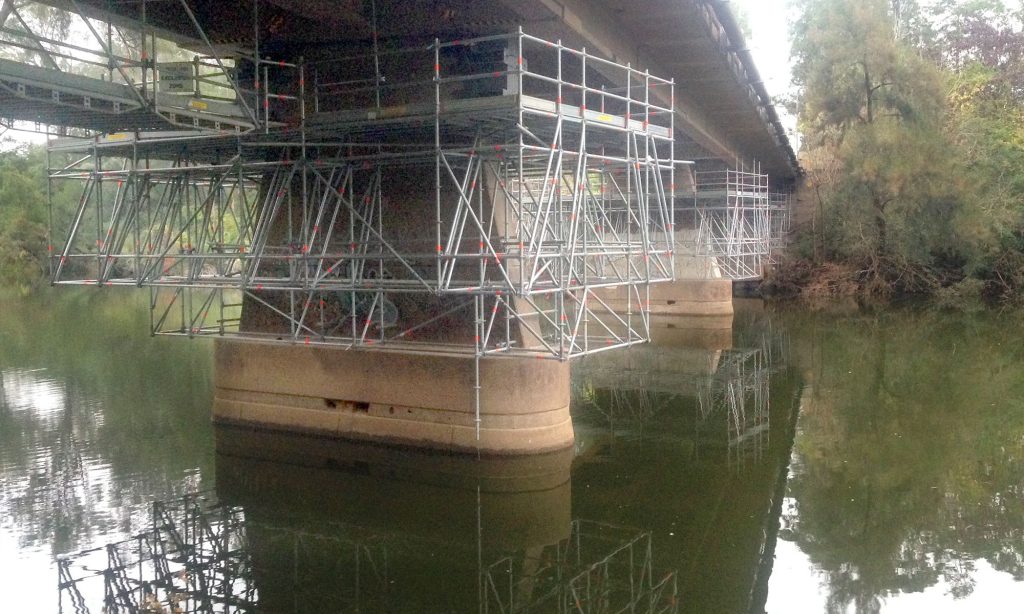 Wallacia Bridge – high load-bearing cantilevered scaffold
Australian Scaffolds and Access regularly build scaffolds to support high loads. However, this project presented some unique challenges: designing 3m cantilevered scaffolds over water to take 2.5 tonne loads to enable extensive bridge modification work to be undertaken.
Bringing the Layher Allround scaffolding system together with intelligent design enabled Australian Scaffolds and Access to meet all their client's requirements.
No anchors to the piers were permitted, and only the inside legs of the scaffolding could be based on the pile-cap ledges at water level. The configuration of plan bracing enabled all loads to be transferred into the concrete piers. Walkways between the pier scaffolds were suspended between Super-T beams, once again avoiding any need to drill into the bridge structure.
Another example of how Australian Scaffolds and Access help clients to work Smarter, Safer, and Faster.