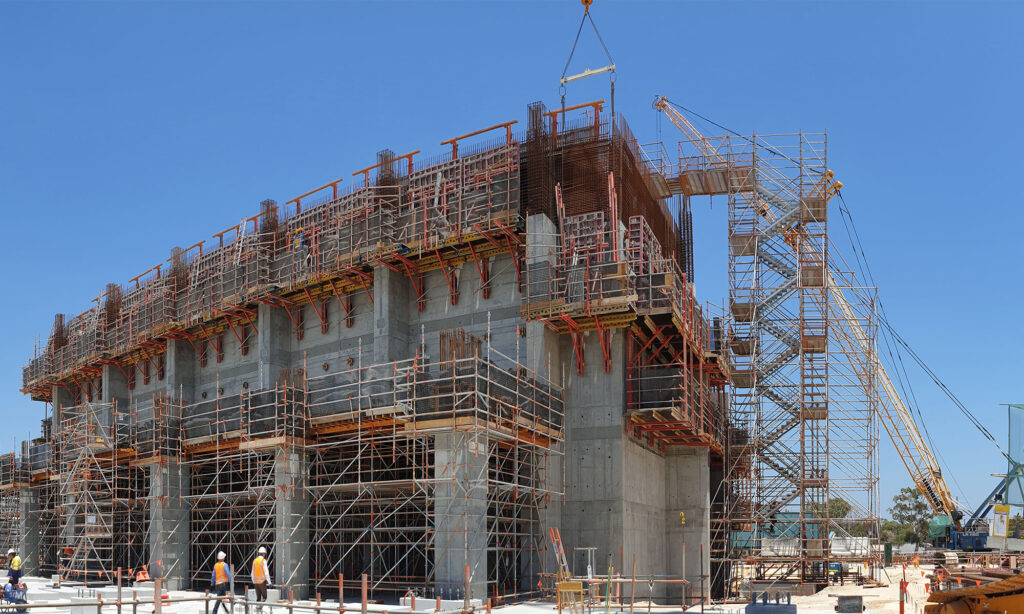 Wind Blast Protection
Paragon Scaffolding secured the contract to provide access services to this ambitious waste-to-energy project south of Perth. It is estimated that this remarkable facility will result in the avoidance of approximately 485,000 tonnes of CO₂ emissions annually.
Crane-handling stairway structure
Paragon's 24m high Layher Allround stairway solution has been a highlight of the on-site works. To enable efficient access for personnel undertaking the extensive concrete forming, Paragon Scaffolding combined crane-handling of stairway structures with in-situ assembly. At a height of 24m, these stairways were designed to avoid any conflict with the progress of the concrete structure.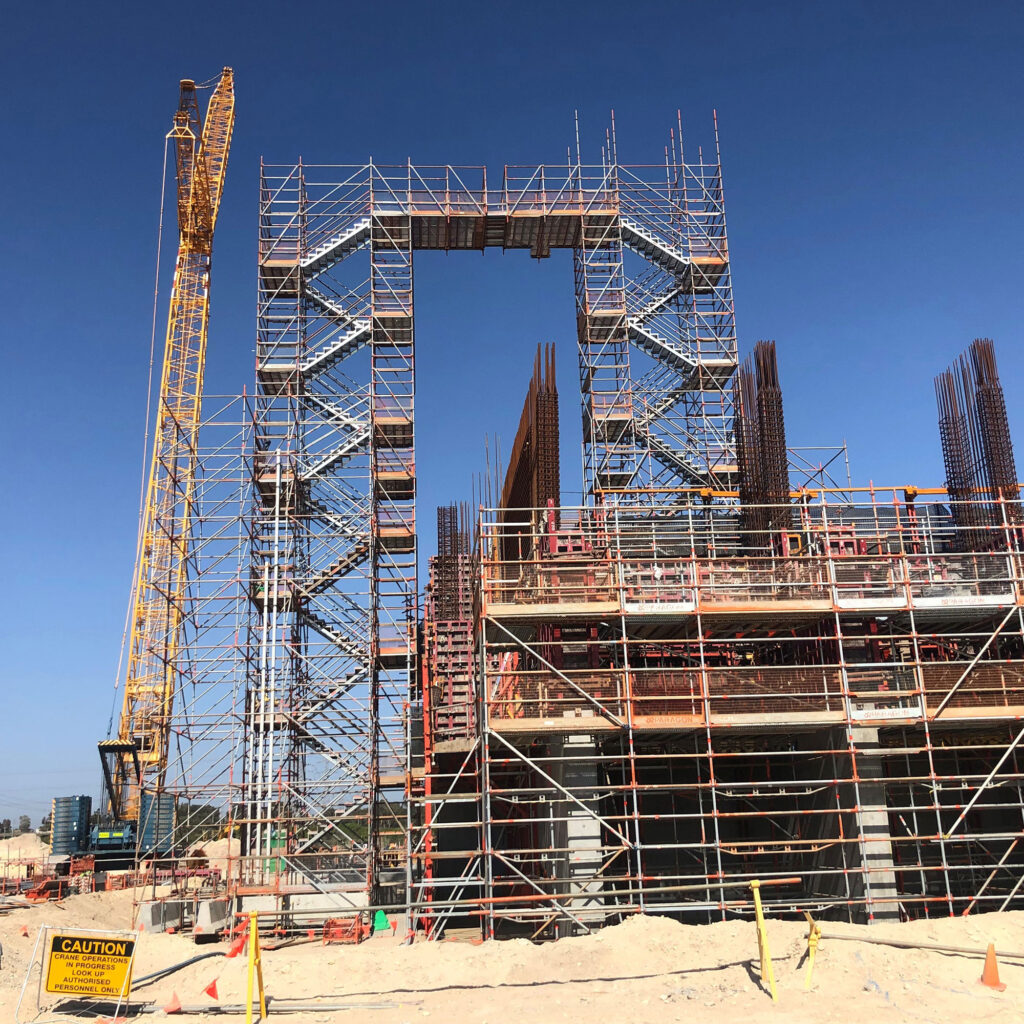 Exemplary equipment and service
The Managing Director of Paragon Scaffolding, Kent Manos, said "When our clients describe our equipment and service delivery as 'exemplary', I am a happy man. That's the feedback I have received on this project!"
Thank you to Kent Manos for permission to use these photos.