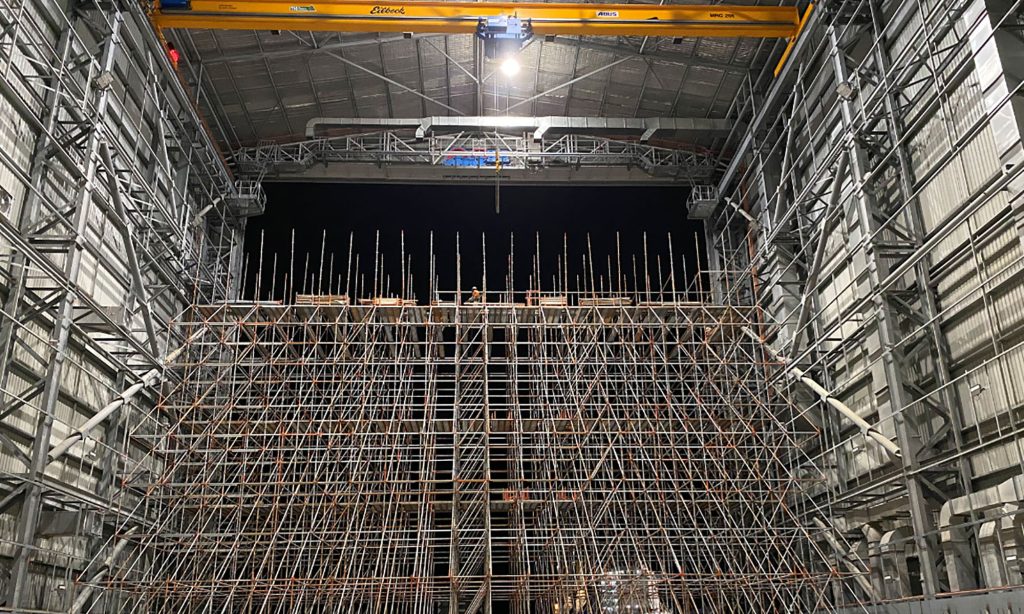 Wind Blast Protection
Paragon Scaffolding was approached to provide a sheeted temporary wall to complete the encapsulation of a large shed to allow for blasting and painting operations.
Using their Layher Allround Lightweight (LW) scaffolding, Paragon was awarded the contract with a design to withstand wind speeds of 135kph. The weight of material required for the Paragon design also achieved a reduction of 20t when compared to alternative submissions. The base of the structure measured 15.4m , the height 30m, and the assembly procedure was carried out exceptionally quickly: 5 men on day shift and 5 men on night shift for 5 days.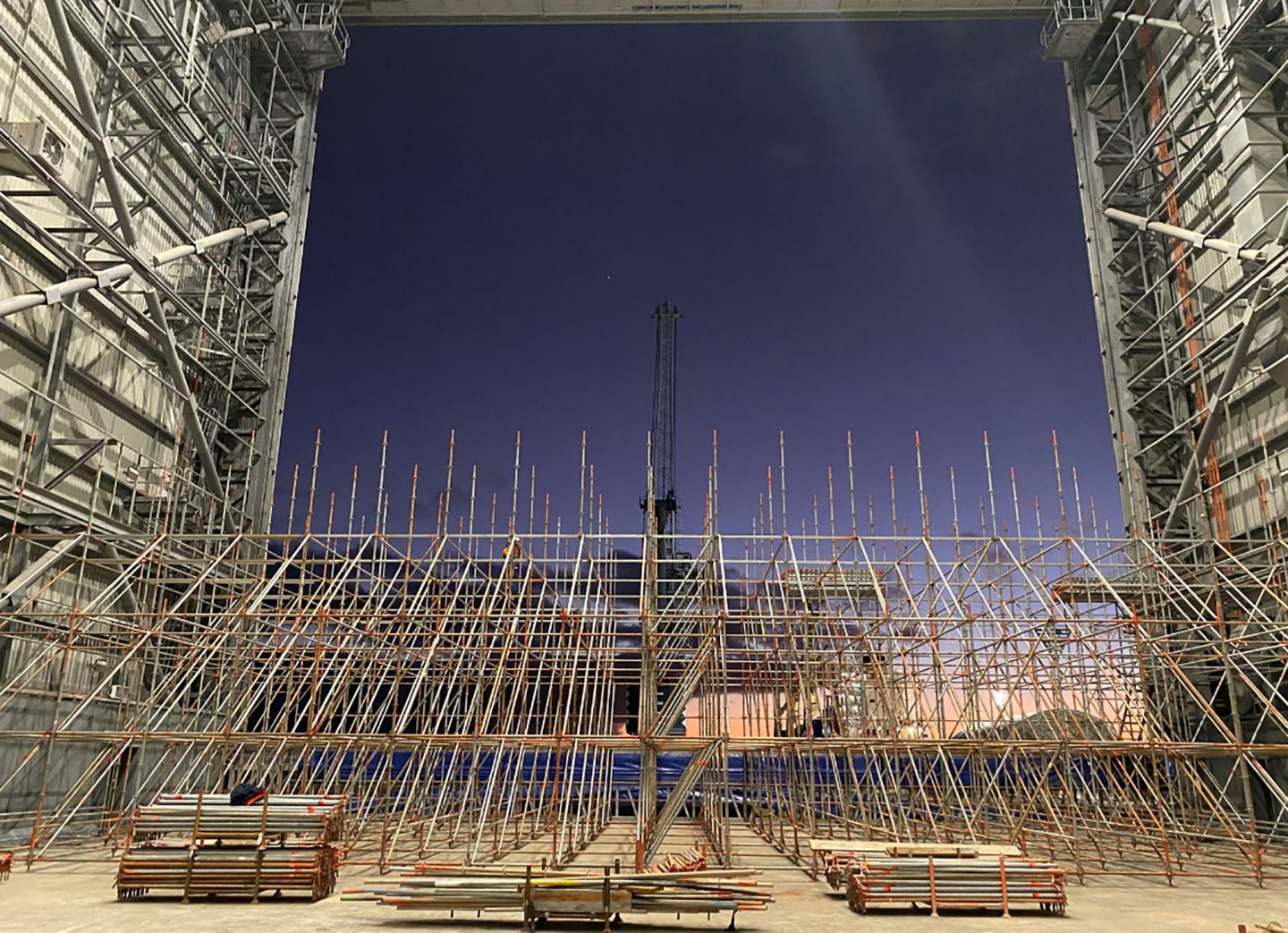 Managing Director of Paragon Scaffolding, Kent Manos, remarked: "Our client was impressed with our design and our speed of execution. They were delighted to have their blast and paint operations back on track so swiftly."
Thank you to Kent Manos for the use of these photographs.